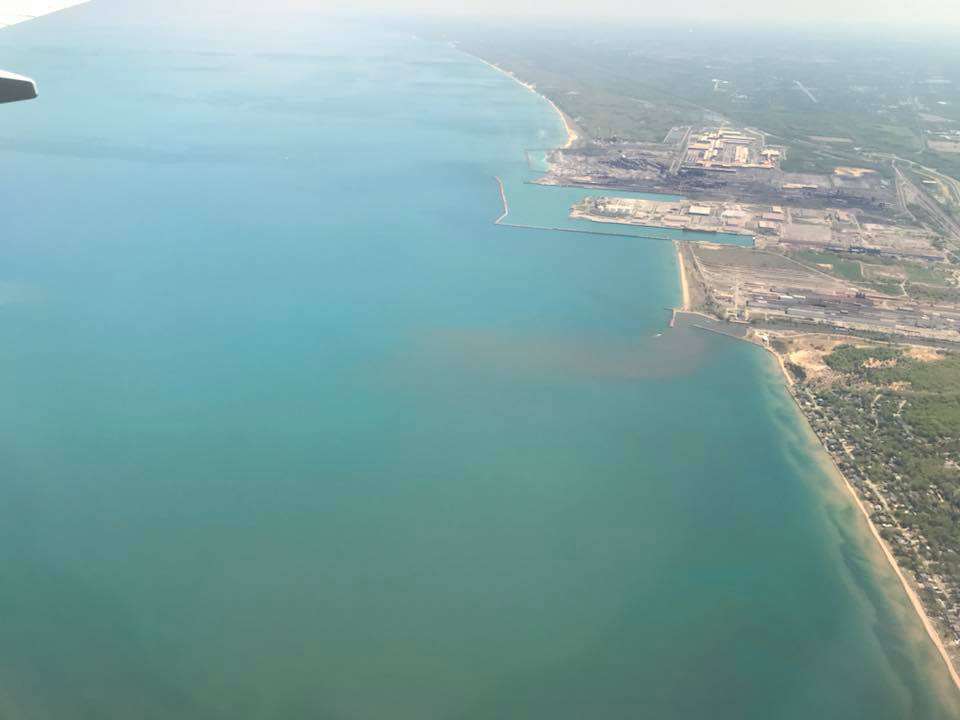 10.14.19
Surfrider demands that federal and state agencies take action to stop U.S. Steel's water pollution
By Admin
Today, the Surfrider Foundation and the City of Chicago are demanding that federal and state officials act swiftly to stop U.S. Steel's continued water quality violations at its Portage, Indiana steel manufacturing plant. Surfrider's CEO, Dr. Chad Nelsen, and Chicago Mayor, Lori Lightfoot, sent a letter to the U.S. Department of Justice, Environmental Protection Agency (EPA) Region 5 Administrator Cathy Stepp, Indiana Department of Environmental Management (IDEM) Commissioner Bruno L. Pigott, and U.S. Steel, calling the agencies' attention to systemic problems with water protection in Northwest Indiana and calling for the agencies to do better in their still-pending enforcement action against U.S. Steel.
Surfrider and the city sued U.S. Steel in 2018 under the Clean Water Act for discharging nearly 300 pounds of toxic hexavalent chromium into a waterway that empties into Lake Michigan near a popular recreation and surf spot, as well as other recurrent violations by U.S. Steel. After Surfrider and the city filed their lawsuits, the EPA and IDEM filed a separate lawsuit and proposed consent decree (settlement agreement) against the steel manufacturer, and Surfrider and Chicago's consolidated lawsuits were stayed (put on hold by the court) pending resolution of the government action. Meanwhile, Surfrider and the city also intervened in that action, in order to make every possible effort to hold U.S. Steel accountable.
As Surfrider and the city's letter today explains, "IDEM records and media reports demonstrate that U. S. Steel violated its Clean Water Act permit multiple times in May, August, and September of this year and in November and December of last year." Violations include discharges with oily sheens and discoloration, and all occurred after U. S. Steel reported to the agencies that it was already complying with the proposed consent decree. IDEM inspection reports indicate unacceptable conduct by U.S. Steel with respect to inadequate testing during violations, inadequate public notice, and withholding pertinent information from IDEM investigators. IDEM inspectors report that U. S. Steel actively misled them during an investigation, that U. S. Steel's wastewater treatment practices continue to be dangerously mismanaged, and that U. S. Steel continues to refuse to take appropriate steps to prevent, investigate and respond to violations of law. As Surfrider and the city's letter provides, "Clearly, the consent decree as it currently stands is inadequate. This problem needs to be immediately remedied."
Surfrider and the city have also made it clear that, lacking meaningful reform to the punitive and injunctive provisions of the proposed consent decree, neither the City of Chicago nor Surfrider can accept a substantively unchanged consent decree as an appropriate resolution of the government enforcement action.
To get involved, stay in touch with the Chicago chapter here, or sign up to volunteer on this site. You can also contribute to the chapter's efforts by making a donation.
~ Staley Prom